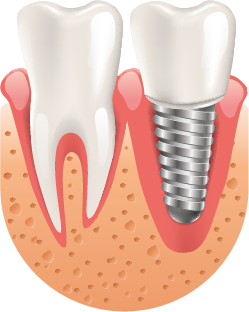 Dental Implants
Missing teeth can benefit from the placement of certain restorations. While there are several ways for patients to repair their smile after tooth loss, one solution remains the most popular: dental implants. Dr. Sarkis Aznavour is a dentist in the Santa Clarita, CA area who proudly offers the placement and restoration of dental implants to patients.
What is an implant?
A dental implant is a restoration commonly used for restoring the smile after tooth loss. Implants are made of titanium metal, a material that is biocompatible with the body and will not rust or erode. The implant is put into the bone of the jaw during oral surgery which stimulates the natural growth of the jaw bone through osseointegration. This is where implants get their strength. After the implant is solidified in place, the dentist will restore the implant using a crown, bridge, or full denture. Dental implants can replace one or more teeth in this manner.
Who is a candidate for dental implants?
The best candidates for dental implants are patients with sufficient bone structure and a healthy smile. Bone is required to ensure a successful implantation. Without enough bone, the implant will fall out. Patients without enough bone may consider an alternative or discuss the benefits of bone grafting to prepare the smile for placement.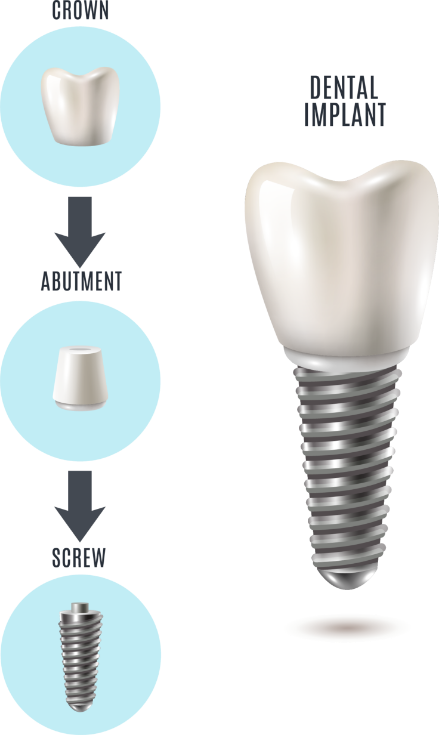 What are the benefits of dental implants?
Santa Clarita, CA area patients are often interested in finding out if the advantages of dental implants make them more desirable over alternatives. Implants are:
A great investment in the smile
Long-lasting, often permanent for life
Strong and durable
Versatile
Natural-looking
Restorations that function as natural teeth
Are Dental Implants Safe?
Today, dental implants are one of the safest options for the replacement of missing teeth. However, the probability of success relies on several factors. The quantity and quality of bone structure available to introduce an implant, the patient's health, and the patient's oral habits. For example, before and after the surgery, the patient should not smoke and must maintain pristine dental hygiene. So, remember, while deciding on an implant, you must take good care of your remaining teeth.
Related articles about dental implants