Are Dental Implants Safe?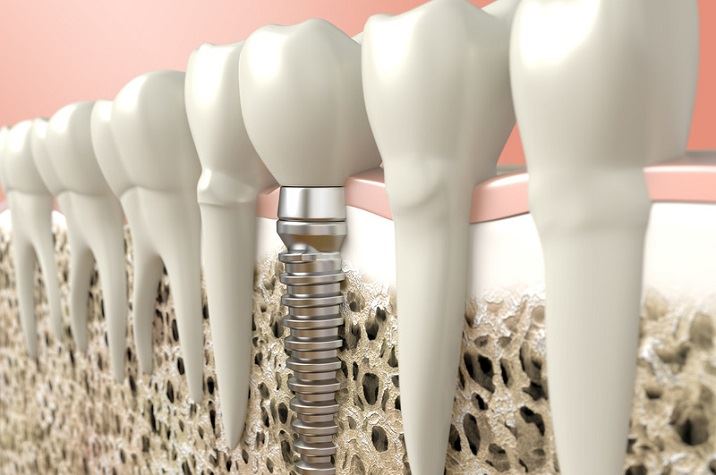 Nowadays, when you are missing one or more teeth, there are a variety of methods to replace them, such as removable dentures and fixed bridges. However, there is also another option, which is dental implants.
Today, dental implants are one of the safest options for the replacement of missing teeth. They are made out of titanium, which is used as an artificial root to support the prosthetic tooth. Your Santa Clarita dentist (who is usually a periodontist) will make a hole in the mandibular bone to place the implant's "artificial root" so that it can be used to attach the prosthetic device – such as a crown or bridge – on the gum.
Why choose dental implants to replace missing teeth?
Implants have some advantages over removable dentures.
Removable dentures usually move during speech or chewing. Over time, the bone where the denture rests changes, producing a decrease in support for the conventional denture.
Implants have more advantages than conventional prosthesis as they replace the lost teeth without altering your natural teeth.
So, are dental implants 100% safe?
Yes. However, the probability of success relies on several factors. The quantity and quality of bone structure available to introduce an implant, the patient's health, and the patient's oral habits. For example, before and after the surgery, the patient should not smoke and must maintain pristine dental hygiene. So, remember, while deciding on an implant, you must take good care of your remaining teeth.
If you would like to learn more about dental implants in Santa Clarita, please contact our dental office and schedule an appointment with Dr. Aznavour by calling (661) 260-1220.
Location: 24242 Lyons Avenue Santa Clarita, CA 91321
Related Articles