What Are My Options for Missing Teeth?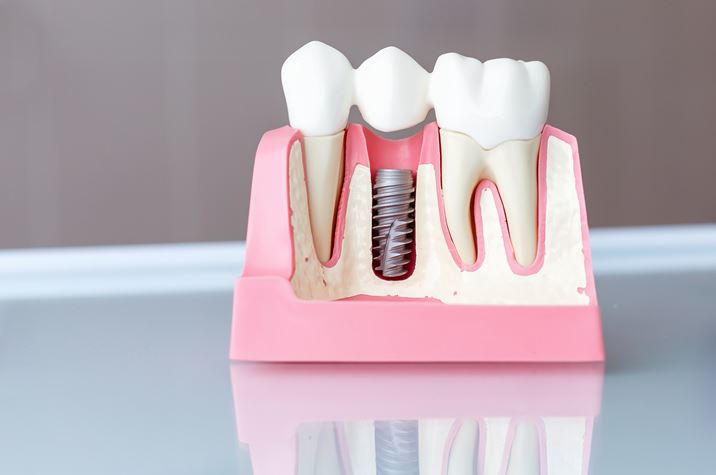 Santa Clarita, CA area patients who are faced with missing teeth are often worried about the options available to them to restore the function, appearance, and health of their smiles. Thanks to continued advancements in general, restorative, and cosmetic dentistry, patients have a number of options which can allow them to achieve an attractive smile free from imperfections such as tooth loss. There are many options available for patients to consider when they are interested in restoring the smile, including the following services which are available with Dr. Sarkis Aznavour of Health Smiles Dental:
Procedures
Dentures
The most economical solution for many of our patients are dentures. They are a great way for patients to replace one or more teeth within the smile in a fast and effective manner without having to break the bank. Dentures come in two varieties, known as partials and full dentures. Partials replace one or more teeth within the patient's dental arch, while full dentures replace all of them. Both play an important role in restorative care.
Dental bridges
Another option is that of dental bridges. These are more permanent than dentures. These restorations include custom dental crowns that are fused to the false teeth called pontics meant to replace the missing teeth. These restorations are made for patients and will often last a decade or longer with proper care. This includes brushing, flossing, and routine dental visits for evaluations.
Dental implants
Last but not least are dental implants. These titanium tooth root replacements are the "gold standard" in tooth replacement as they are a lifelong solution. They can be restored in a number of ways and can be a great investment.
Want to learn more about tooth replacement?
Contact the team of Healthy Smiles Dental in Santa Clarita, CA with our dentist, Dr. Sarkis Aznavour. With the help of our dentist, restorative care is just an appointment away! Call (661) 260-1220today to book a visit at the office located at 24242 Lyons Avenue. With the help of our staff, many patients are able to repair their smile after tooth loss and extraction and feel confident about their appearance and their oral health and wellness.