How to Treat Gingivitis? Dentist Santa Clarita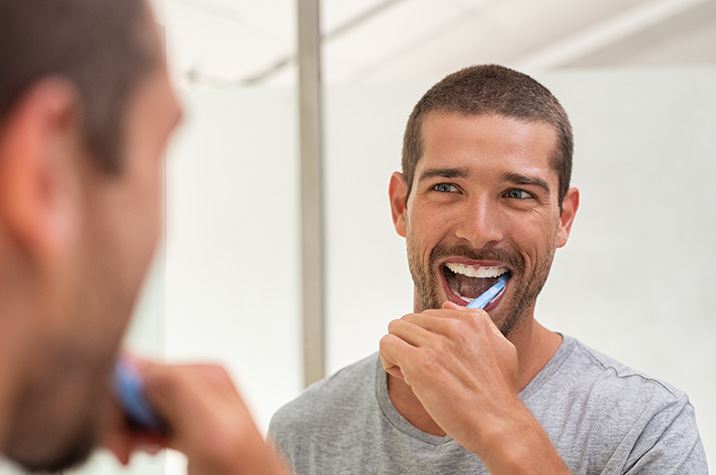 Gingivitis is a common oral health concern. It starts with swollen gums and then leads to bleeding gums, especially when brushing and flossing the teeth. If gingivitis is left untreated, gum disease can occur.
Treating Gingivitis
Most people start with home remedies to treat their gingivitis. This includes increasing the number of times a day they brush and floss their teeth. This makes it possible to chip away at the tartar that has likely built up near the gum line.
Mouthwash and rinsing the mouth with salt water are other ways to treat gingivitis. Use them after brushing and flossing your teeth, and you'll not only reduce the inflammation but prevent it from happening once the gingivitis goes away.
When It's Time to See a Dentist for Gingivitis?
Gingivitis is one of the oral health issues dentists and hygienists look for each appointment. If you haven't seen your dentist in the last six months, it's time to book one. During the appointment, the dental hygienist will remove plaque and tartar to keep gingivitis away.
In between appointments, you should see your dentist if:
You're experiencing severe tooth pain.
You've noticed, or someone has told you that your breath smells bad.
Your gums have started to bleed profusely when you brush and/or floss.
Your gums are swollen or inflamed.
When the dentist or hygienist removes the plaque and tartar, you should continue treatment at home with the above remedies. The gums will heal on their own, and then you can prevent gingivitis happening again but maintaining good oral health hygiene.
Is Surgery a Possibility?
Gingivitis is a mild form of periodontal disease or otherwise known as gum disease. Untreated gingivitis can turn into severe gum disease, requiring a surgical procedure to treat. During surgery, the dentist deep cleans your gums and removes the tartar and plaque that have arisen on the surfaces of your teeth.
Flap surgery and bone grafting are other surgical procedures that may need to be performed. The former involves lifting the gum to reach the tartar and plaque and then stitch them back in place. The latter is replacing bone that may have been damaged by the accumulation of tartar and plaque.
To answer the question, if surgery is possible, it is possible, but it's preventable. Good oral hygiene and treating gingivitis as soon as it starts will keep you from the consequences of it - severe gum disease.
Our Dentist in Santa Clarita Treats Gingivitis
Contact Healthy Smiles Dental at (661) 260-1220 for an appointment with your dentist in Santa Clarita. We offer morning, late afternoon, and Saturday appointments to make it convenient for you and your family.
If you see the signs of gingivitis, don't wait. Book an appointment now.
Location: 24242 Lyons Avenue Santa Clarita, CA 91321
Related Articles